Overview
The Garman Ryan Collection is a beautiful and varied collection and is well worth a visit any time. But by digging deeper into the Archive reveals intimate details of the lives and times of Jacob Epstein and his extended family back in the 1920s through to the 50s. Revealing wonderful details of the social constraints of the times, as well as something of the character of Epstein himself in defying the conventions of that time.
Two Thirds Design worked with Jo Digger, Head of Collections on a series of interactive resources which gives the user the role of detective as they explore through the letters, photographs and diaries in the archives.
This pack is designed to support students in exploring and understanding the Epstein-Garman family tree. The CD-rom can be used individually or as a teacher led group to explore the Epstein-Garman Family Tree. Please click the link above to check out the family trees on-line!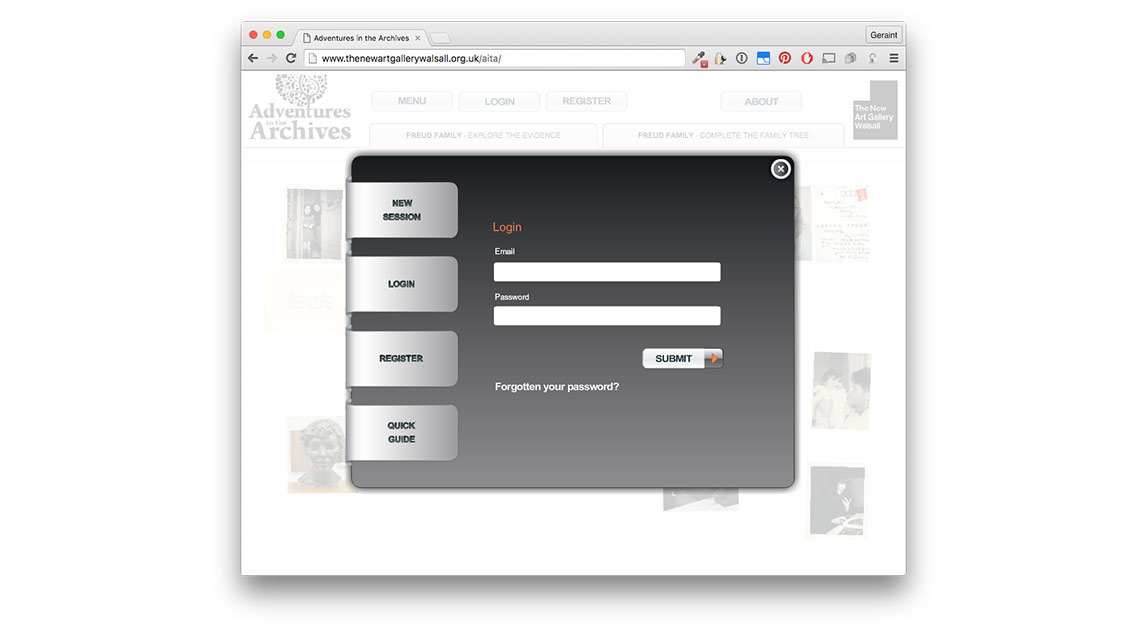 My Role
As the lead web developer I took the lead on planning and building the bespoke application and the site, working closely with the graphic designers to bring their designs to life. In coalition with the designers planned the structure and architecture of the application. I  created a custom plugin and bespoke code to customise and mashup all the functionality required to use wordpress as a cloud storage for user of the game/app to save and store their progress through the games both online and via the CD-ROM.
Specification
The project is powered by Flash and a WordPress installation on a LAMP stack, the site uses bespoke themes as well as bespoke plugins to drive its functionality.  The Flash application uses a customised XML-RPC library and custom post types to store user's of the app to login and store session within the game.