Overview
St John's Primary School asked Two Thirds Design to design and build a bespoke corporate website for their school. St. John's Primary School wanted a site to reflect the school branding and the 'Outstanding' Ofsted status.  During production St John's asked Two Thirds if the site could be expanded to include a VLE of sorts for every class in the school.  The end result was a dynamic and vibrant multi-site website with zone specifically designed for the parents and public, the staff and the pupils.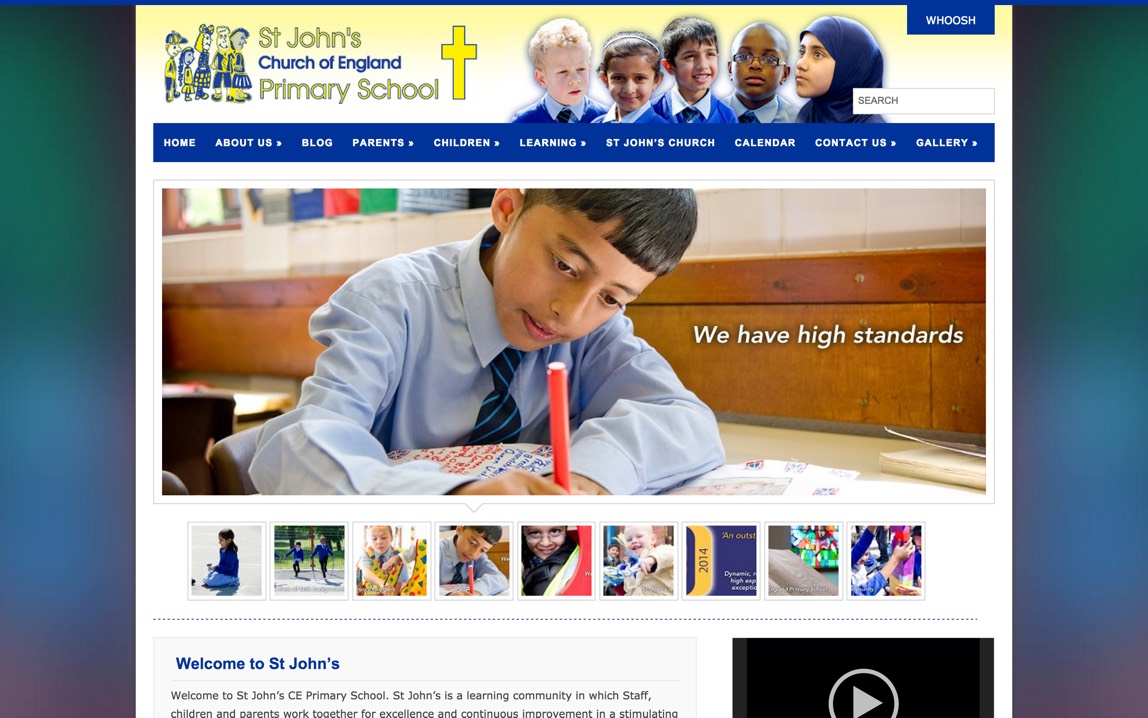 My Role
As the lead web developer I took the lead on building the bespoke themes used by the site(s) working closely with the graphic designers who designed the site, I installed and configured the websites and web server. In coalition with the designers planned the structure and architecture of the site. I combined and customised open source plugins with bespoke code to mashup all the functionality required.
Specification
The project is powered by a WordPress MU (Multi User) installation on a LAMP stack, the site uses bespoke themes as well as bespoke and open source plugins to drive its functionality.  The site has a staff only area and classroom blogs with extra content types for Homework, Notices and Resources.